Whilst The Backroom Band is best known as a traditional Ceilidh band they also play a wide variety of music to suit all occasions. For traditional dances, Irish, Scottish and English, reels, jigs, hornpipes and waltzes are used, for concerts/pub bookings then the choice is extended to include , Klezmer, French accordion as well as a range of traditional songs. The band also likes to follow the Ceilidh tradition and include some songs between dances which also give the dancers a rest.
Dances
Dances to suit all ages and abilities are chosen from the Irish, English, Scottish and North American traditions. When choosing the dance the callers motto is if you are enjoying the dance then you are doing it right, since that is what dancing is all about.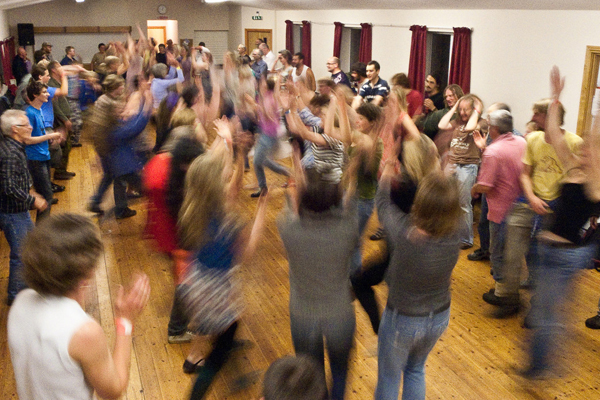 Here are some clips from a fund-raising New Year's Eve dance. As you will see, the emphasis is on enjoyment.