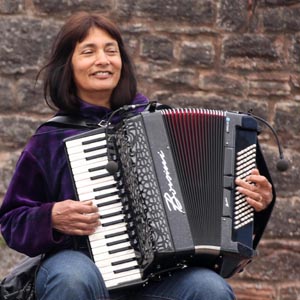 Jacky Carter
Founder member, playing with the band for over 20 years. Trained with Dave (The box) Rushton and Karen Tweed. Currently a member of the national No1 Ladies Accordian Orchestra. Plays a range of styles including English, Scottish and French.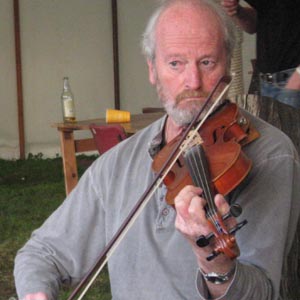 Chris Knight
A classically trained violinist who then moved into the world of folk, Chris plays fiddle and mandolin with drive and pace. He is another founder member, with 20 years experience with the Backroom Band.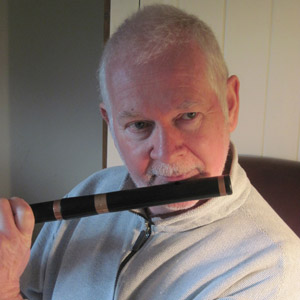 Chas Blacker
Chas has been listening to and playing traditional music since his teens, specialising in assorted squeeze boxes before swopping to wooden flute. A member of various local bands over the years, he enjoys arranging traditional tunes as well as writing new ones.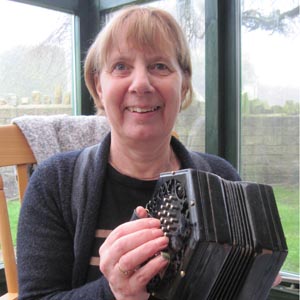 Jocelyn Blacker
Jocelyn learned piano from the age of ten, but has specialised in concertina since the 1970s, apart from a brief flirtation with hammered dulcimer. She played with a number of dance bands before joining the Backroom Band in 2010. A keen dancer herself, Joc. Is now the bandís main caller and is always on the look-out for new dances.