Don't take our word for it
I would like to thank you and your wonderful band for your contribution, it would not be The same without the Backroom Band…………………Your ability to get thousands of children and adults dancing together without a hint of a problem, the musicianship and professionalism of the band is undoubtedly the main contributing factor to the success of this event
David Hayward Liaison Officer Somerset Schools' Folk dance Festival
Priddy Folk Festival has relied upon The Backroom Band to such an extent you might think it couldn't happen without them. Not only do they play great music for dancing, but, by the use of advanced psychological techniques they manage get everyone off their butts and on to the floor and enjoying themselves.. A great band for any occasion, book them if you can!
Peter Arnold Artistic Director Priddy Folk Festival (1999 – 2005)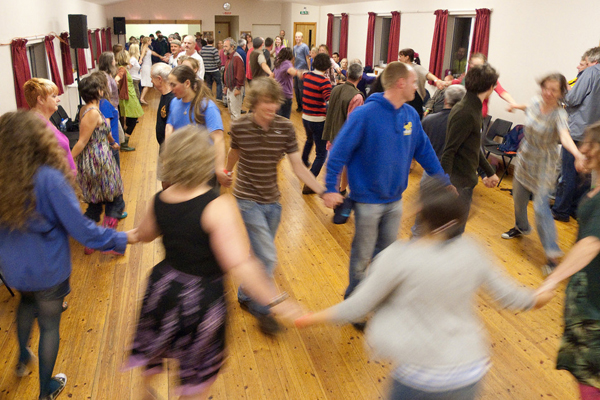 The Backroom Band is a lively band of talented musicians who are a pleasure to listen to and their music gets one feet tapping without you even noticing it…… ………………A band that goes the extra mile to make sure all the customers are happy. Both musician and caller really make you want to have a good time. The enthusiasm of the bands caller is infectious and his instructions are so clear that anyone can understand and have a go.
Councillor Harvey Siggs Mayor of Wells
The Backroom Band came to us as highly recommended in the first instance and we have no hesitation in doing the same……………The atmosphere created by the band has been excellent…… The Barn Dance is always mentioned as one of the highlights of the visit….
Maggie Langdon Chairman Wells Twinning Association
We can not thank you enough for being such an important part of our day and for making such a wonderful job of it. We both had a picture in our mind of how we hoped things would be on the day, but how everything turned out was better than we ever could have imagined, people are always talking about it even now!
Mr Mrs Seymour for playing at their wedding reception
Thank you for such a fantastic evening last Saturday……..it was a perfect night with everyone having a good time thanks to you
Trevor and Pam Hoddinott Shepton Mallet St Pauls Church fundraiser for Zambia
I just wanted to write and thank you and the rest of the band for a great night at West Newton Farm. The students and our other guests all thoroughly enjoyed your music and the dancing. You really do provide great entertainment for us.
Denise Collins West Newton fruit Ltd.
Just to thank you and the rest of the band for the excellent entertainment you provided for all of us…………………..everyone enjoyed it greatly, it was much appreciated
Paul Medlicott Chubb Bulleid Solicitors
Once again the band were fantastic and went down very well at our recent event at the Ring O Bells. It was a really great day and big success, we couldn't have been happier.
Luca Smit Ring of Bells Public House, Compton Martin.