The Backroom Band was first conceived over 20 years ago in the backroom of the Hunters Lodge public house , Priddy in the Mendip hills. Someone had the foolish idea to ask the group of local musicians playing in the backroom whether they would like play for a Ceilidh at their birthday party. The promise of free food and drink was enough to convince them! Then came to painful part, practicing the tunes, getting them to fit the dances, and finding someone mad enough to be a caller. Amazingly the party was a great success and the requests to do more have never stopped since.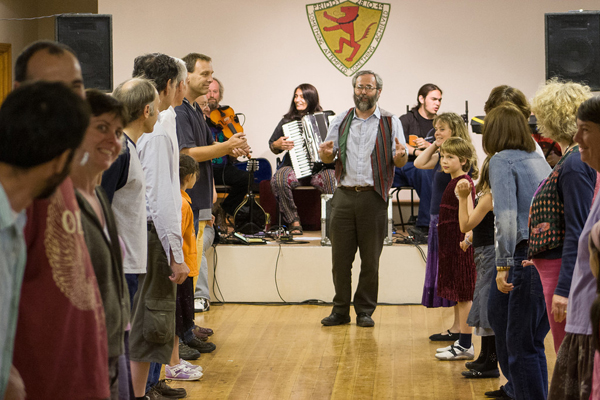 The original line-up was Jacky Carter, Bevis Miller, Dave Rushton, Alfie (Stan) Collins, and Norman Mullis. Since then like most folk bands it has gone through a number of changes of personnel, including a time when the band was mainly drawn from the younger members of the Miller family. Sadly children grow up and move on to better things. The current line-up is Jacky Carter, Chris Knight, Nick Salisbury, Chas and Jocelyn Blacker. Jocelyn is also the caller.
The band is truly versatile, recent bookings have included Glastonbury Festival, small village primary school PTA, several hundred primary school children on Wells Cathedral green, weddings, village dances and private parties.